3, 5, 7 Marla Residential Plots
Booking from 225,000 Only!
Zaitoon Group's Flagship Project, Zaitoon City
Did you ever wish to have your own house in an up-to-the-minute society? Are you looking to buy plots for sale in Zaitoon City Lahore? As you certainly could double up your profits within no time! The pioneer of high-rise infrastructure, Zaitoon group, has to offer you something really lucrative that is none other than Zaitoon City Lahore.
Amp up your living standards by having your own plot in this top-class housing scheme. 
Located near Bahria Town, the LDA-approved Zaitoon City Lahore is the flagship project of Zaitoon Group. More profitably, Zaitoon City is the biggest residential project in Lahore currently. This is what adds to the worth of this society to a greater extent. 
Why Should You Invest in Zaitoon City Lahore?
What makes investing in Zaitoon City Lahore profitable is the highly successful track record of the previous projects of Zaitoon Group. After the successful delivery of phase I, II, and III, New Lahore City is now offering 3,5 and 7 Marla residential plots for sale in Zaitoon City. When it comes to commercial plots, you can have a plot of 4 Marla, 6 Marla, and 8 Marla there. 
All these plots will be having first-class facilities and amenities that you longed for.
Some More Compelling Reasons To Buy Plots In Zaitoon City Lahore:
This first-ever environment-friendly project of Lahore i.e. Zaitoon City Lahore,
Tulip Overseas & Tulip Zaitoon City has the following benefits:
Adjacency To Bahria Town: 
As stated before, Zaitoon City is adjacent to Bahria Town that is one of the highly approached locations of Lahore.
Nearness To Highly Important Areas: 
It has a direct approach to Multan road and Sundar road. Aside from that, it is closely proximal to the following highly important locations of Lahore;
Shahkam flyover (10 minutes away)
Ring Road (6 minutes away)
Ferozepur road (15 minutes away)
Just forget about those extended installment plans spanning years and years? Zaitoon City is offering an easy-to-follow 3-year installment plan.
To book your plot in one of the highly sought-after areas of Lahore i.e., zaitoon city all you need is to pay 15% of the total amount.
Attention-Grabbing Location And State-Of-The-Art Buildings:
Zaitoon City Lahore is situated at Canal bank road that is considered an ideal location of Lahore. Apart from its bewitching location, the state-of-the art construction of every plot is commendable.   
One of the biggest concerns of an investor is the approval from 
LDA 
(Lahore Development Society) which assures a secure investment. Zaitoon City NOC has been approved by LDA. 
Ultra-Modern Amenities And Facilities:
These are inclusive of but not limited to the following;
1. Majestic gatehouse
2. Spacious Central Park inspired by New York's Central Park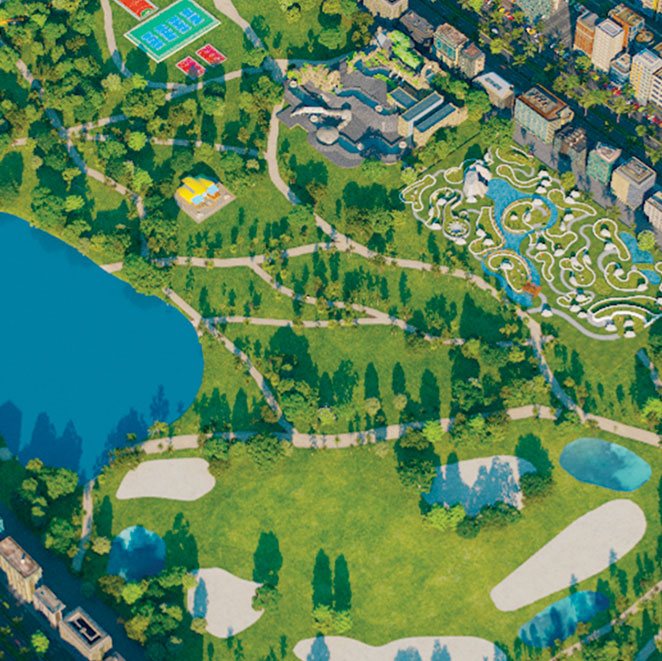 3. Dedicated area for huge amusement park
4. Lahore Eye Ferris Wheel inspired by London Eye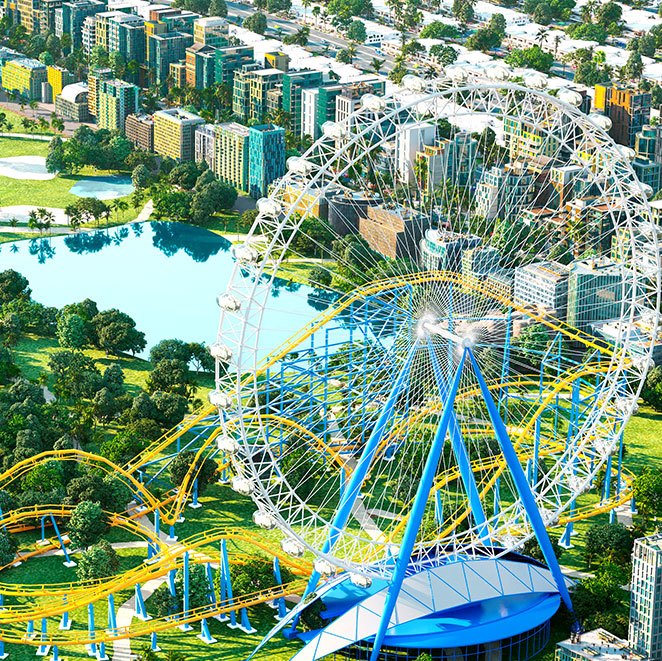 5. Sophisticated and powerful security system
6. Well-built Jamia Mosque
 7. Top-class educational institutes
More to your interest, customers who have already paid for their plots in Zaitoon City are going to have possession in December 2021.
Zaitoon City Lahore Location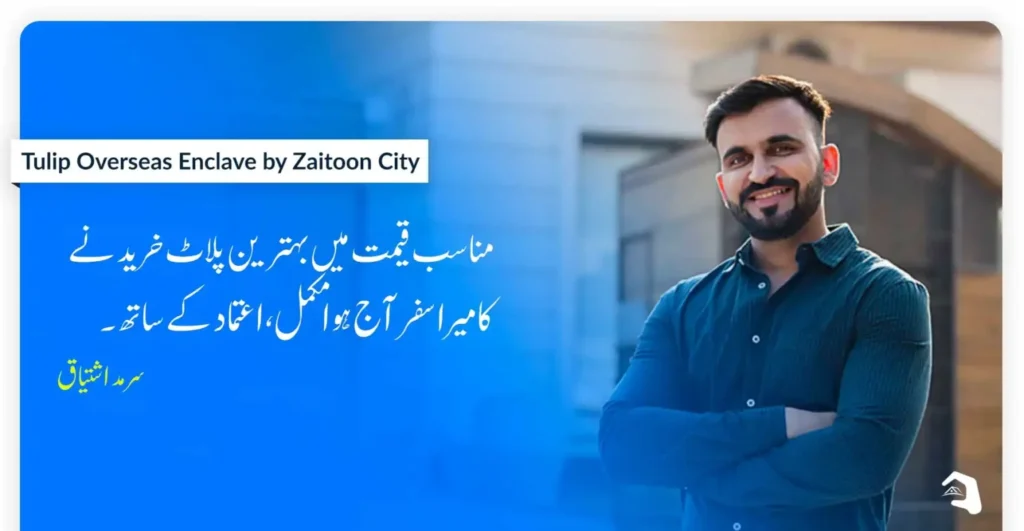 Some More Compelling Reasons To Buy Plots In Zaitoon City Lahore:
Want to have your own plot in Tulip Overseas for just 17,500 RS/PKR and that too at a prime location of Lahore? Too good to be true, right? Well, you read that right. Zaitoon Group is one of the pioneers of the real estate sector in Lahore and has made it possible now.
The rising rates of inflation have become a concern of worry for all of us. Nonetheless, Zaitoon City Plot Prices are so reasonably that won't smash your bank account. Even a middle-income earner can now own his plot to enjoy a luxurious lifestyle.
Currently, being one of the best housing societies in Lahore, has now launched its new block named Tulip Overseas. More beneficially, Zaitoon Group have some of the very blossoming and futuristic living opportunities for you.
Want To Know Some More Reasons To Invest In Tulip Overseas?
Assurance Of Successful Investment: Zaitoon Group has successfully delivered its previous projects including center point plaza, New Lahore City, and Lucky Center. This is what assures you of investing in its new project.
Prime location: The LDA-approved tulip overseas block is situated at Main Canal Road, Lahore.
Easy Installment Plan: Follow a 42-month easy installment plan and there you go! You get your own plot at a sought-after location in Lahore.
Modern-Day Amenities: A fashion avenue, up-to-the-minute gym and sports club, high-alert security, Adventure Park, Zaitoon Club, and much more.
Adjacency To Other Prime Locations: From Tulip Overseas, reaching Ferozepur Road, Lahore Ring Road, Motorway exchange, Lahore International Airport, or DHA is a matter of not more than half an hour.
Special Investment Proposals:
Having something special or extra can make anybody overjoyed and that's why Aetmaad has to offer the investors of Zaitoon City , tulip zaitoon city and Tulip Overseas special investment proposals. Fill up the below-given form to avail of this offer right now.
WE'D LOVE TO HEAR FROM YOU
Stay Connected with Aetmaad