Ready for an exciting adventure in the world of real estate? Imagine buying old, tired houses, giving them a fresh, new look, and then selling them for a tidy profit. It's like house magic! In this article, we'll show you the secrets of property flipping, where you can turn forgotten homes into your own treasure chests while making your neighborhood look better. Get ready to discover how to make money by making houses beautiful!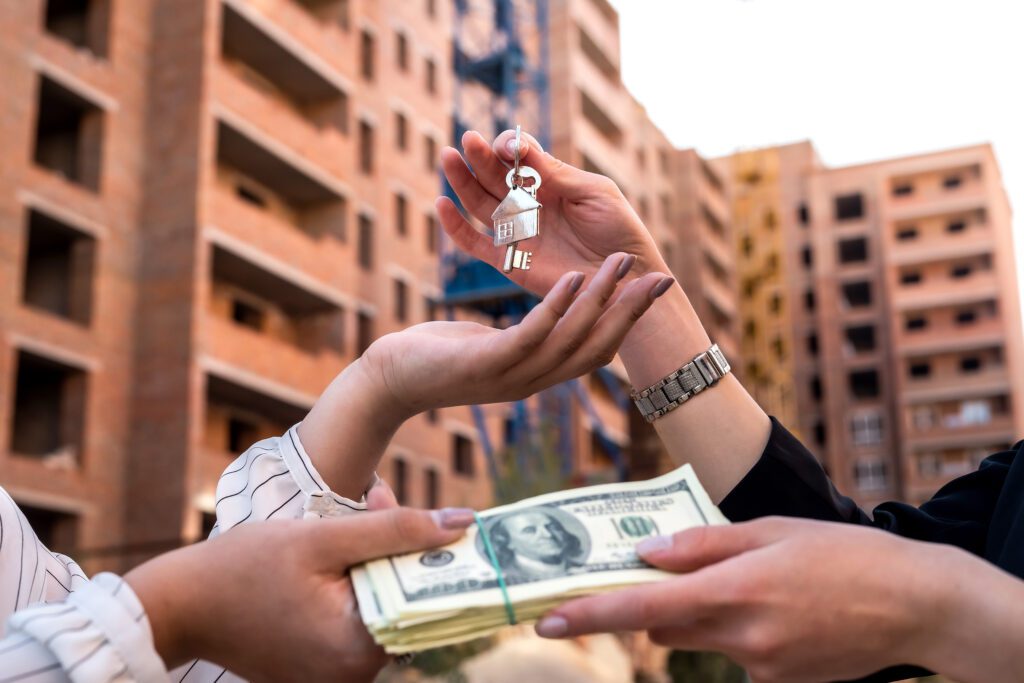 Here are some benefits of flipping properties in Pakistan :
Make Big Money: Flipping properties means buying houses, fixing them up, and selling them for a profit. If you do it right, you can make a lot of money.
Be Your Own Boss: When you flip houses, you get to decide how many you want to flip and when you want to work. It's a good choice if you want to be your own boss or just make some extra money on the side.
Learn New Stuff: Flipping houses is like a learning experience. You get better at things like fixing stuff, making homes look nice, and talking to people about buying houses.
Help Your Neighborhood: When you fix up a house, it can make the whole neighborhood look better. It can also make other houses worth more money.
Take Control of Your Money: You can use property flipping to make your money work for you. You can change your strategy based on what's happening in the real estate market.
However despite of the benefits of flipping properties, here are some hurdles that can occur in the process :
Money Challenges: It can be hard to get the money needed to buy and renovate a property. You need cash for contractors and unexpected costs.
Time Demands: Flipping homes takes a lot of time. You'll need to find properties, manage relationships with lenders and workers, and solve problems as they come up.
Hidden Costs: Renovation projects can end up costing more than you think, and unexpected issues can pop up, which could reduce your profits or lead to losses.
Ongoing Expenses: While waiting to sell, you'll have to pay for property taxes, insurance, and utilities, and these costs can add up if the property doesn't sell quickly.
Taxes to Pay: You'll need to pay taxes on any money you make from flipping a property. How much you pay depends on how long you own the property.
Competition: Finding good deals in real estate can be tough because there are many other people trying to do the same thing. You may have to compete with others to get a good property.
Time Commitment: Flipping properties is hard work and takes a lot of time. If
To stay out of difficulties in property flipping, get in touch with the experts here:
Website: https://aetmaad.com/
Email: info@aetmaad.com
Phone: +923000341167
To avoid getting in trouble with flipping properties, here are some secret tips that can prove life saving for you :
Find Motivated Sellers: Look for sellers in urgent situations, like foreclosure, divorce, or relocation, as they're more willing to negotiate on price and terms.
Off-Market Opportunities: Consider off-market properties and network with investors and wholesalers to access better deals.
Good Locations: Choose properties in desirable neighborhoods for higher resale value.
Budget Management: Monitor renovation costs closely, sticking to your budget, and avoiding unnecessary expenses.
Reliable Team: Assemble a team of experts, such as a real estate agent, contractor, and lawyer, to streamline the process.
Market Timing: Understand your local real estate market cycles to make profitable buying and selling decisions.
Networking and Wholesalers: Build strong relationships with wholesalers and other real estate professionals to access exclusive off-market opportunities.