How to Evaluate the ROI of a Real Estate Investment in Pakistan
Curious about your property's profit potential? We all are. But it's a tricky game in a place like Pakistan, where development patterns vary widely. Some properties strike gold, while others barely make a dime. And those old, vintage properties? They have history on their side. Ready for the inside scoop on how you can evaluate the ROI of a Real Estate investment? Here it comes!
What is a good ROI of a Real Estate Investment
1. Location: Think about two houses in Pakistan. House A is in a big city with lots of jobs, like Karachi, while House B is in a small village. House A will likely give you a better return on investment because more people want to live there, and you can charge higher rent or sell it for more.
2. Market Conditions: Imagine you want to invest in real estate in Pakistan in 2023. The real estate market has been doing well for a while, with property prices going up. This is a good time to invest because you can buy a property and expect it to increase in value.
3. Investment Strategy: You buy a house in Lahore. You plan to rent it out to families. Your friend buys a house in Islamabad but wants to sell it in a few years when it's worth more. You both have different strategies, so your returns might vary based on your goals.
4. Personal Goals: You want a steady income from your property because you need money for your family. So, a 5% profit is good enough for you. Your friend wants to make a lot of money in the long run, so they expect a 15% profit.
So, in Pakistan, what's considered a "good" ROI depends on these factors, but on average, residential real estate might give you about 10% profit per year. If your investment does better than this, it's better than what most people get.
Things that define the ROI of a Real Estate Investment : 
Sales of similar properties in the local area : Comparable sales in the neighborhood directly impact the potential ROI of a Real Estate Investment by indicating the property's market value and investment potential based on recent sales of similar properties in the area.
Property Condition : Property condition is a critical factor in ROI. Well-maintained properties tend to generate higher returns, while neglected properties can result in lower ROI due to reduced value and demand. Keeping your property in good shape is a direct path to better financial outcomes.
The income derived from renting out the property : For properties you want to invest in, how much rent they make is super important. Experts check how much money a property is currently making from rent and compare it with similar properties. This helps figure out if it's making a fair amount of money. The rental income is like a big clue that tells you how good of an investment the property is.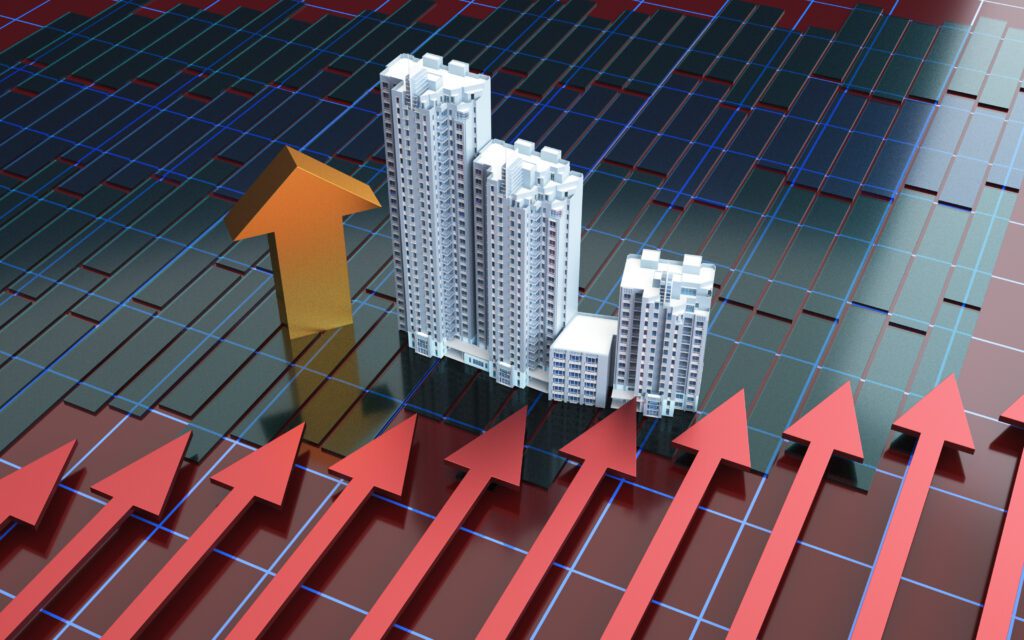 Underlying risks of investing in Real Estate :
Lack of Liquidity: Real estate investments are not easy to sell quickly. They usually tie up your money for a long time.
Market Fluctuations: Real estate market values can go up and down due to the economy, demand, and local factors. Be ready for these changes and adjust your plans.
Tenant Management: Dealing with tenants can be tough. You'll need to collect rent, maintain the property, and handle possible evictions. It can be time-consuming and stressful.
Repair Costs: Properties need repairs and maintenance. These costs can add up over time.
Obtaining Financing: Getting money to invest in real estate can be hard, especially for beginners. You might face higher interest rates, need a big down payment, and have strict credit score requirements.
Click the following link, reach the experts and make sure you are safe from these risks :
Effective tips to evaluate the ROI of a Real Estate investments in Pakistan :
Market Research: Think of it like shopping for the best car deal. You'd research different models and prices before buying. With real estate, look at different properties and their potential to grow in value.
Risk Assessment: It's a bit like checking the weather before planning an outdoor picnic. You want to know if there's a chance of rain. Similarly, in real estate, you should assess the risks involved in an investment.
Professional Management: Imagine having a trusted babysitter to look after your kids when you're away. Similarly, professional property managers take care of your property and tenants, ensuring everything runs smoothly.
Property Maintenance: Just like how a well-kept garden is more attractive, regularly maintaining your property keeps it in good shape, making it more appealing to tenants and valuable over time.
Cost Management: Picture this: you're trying to save money by finding deals and using energy-efficient light bulbs in your home. In real estate, you can save by negotiating better contracts and using energy-efficient upgrades.
Value Enhancement: Think of it as giving your old bike a fresh coat of paint to make it look new. Adding a gym or sprucing up a property can increase its value and attract better tenants.
Rent Optimization: Just as a store adjusts its prices to match what shoppers are willing to pay, you can adjust your rent based on what people in your area are willing to pay for similar properties.
Effective Marketing: Imagine you're selling a car. You'd take nice photos, write a catchy ad, and put it in places where potential buyers can see it. For real estate, it's about showcasing your property's features to attract the right tenants.
Tenant Relations: Consider it like having good neighbors. Being friendly and helpful to your tenants can make them want to stay longer, reducing the time your property stays empty.
Diversification: It's like having different types of fruits in your fruit bowl. If one goes bad, you still have others to enjoy. Similarly, investing in different types of properties can help spread the risk and increase your chances of making money in real estate.
Conclusion:
Figuring out how much money you can make from a property in Pakistan isn't straightforward. It depends on where it is, the state it's in, and what you do with it.
To evaluate the ROI of a real estate investment, look at similar properties nearby, keep your property in good shape, and consider how much rent it makes. But remember, real estate can be tricky because it's not easy to sell quickly, prices can go up and down, and dealing with tenants and repairs can be a hassle.
If you want to get the most money from your property, research the market, think about the risks, get someone to manage it well, take good care of it, save money where you can, make it more valuable, adjust the rent wisely, show off its best features, keep your tenants happy, and spread your investments across different property types.