Booking Open Now!
Residential Plots

Booking Starts from Rs150,000
Monthly Installment: Rs. 17,000
Experience, embrace, and immerse yourself in the tranquil ambiance of Al Rehman Garden, where life seamlessly transitions into an affordable luxury lifestyle. Our unwavering commitment to excellence in infrastructure, connectivity, amenities, sustainability, and community engagement ensures that we offer the utmost utility to our valued residents. At Al Rehman, we have harnessed the finest resources from the land to cater to the needs and aspirations of our past, present, and future customers.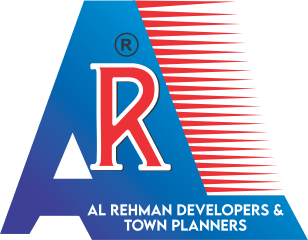 Beyond this singular accomplishment, Al Rehman Developer's extensive portfolio spans far and wide. Our ventures encompass sectors such as engineering, large-scale production, steel and alloy, hospitality, and energy. We bolster employment and income for over 10,000 individuals nationwide, contributing to poverty reduction across all our operational domains. We are dedicated to offering a life of luxury, security, care, and tranquility through our meticulously planned endeavors.
These Plots of Al Rehman Garden are spread at Sharaqpur Road Lahore. Here are some location highlights:
5 Mins distance from M2 Motorway.
Located near Faizpur Interchange.
Payment Plan / Possession & Offering
Plots are available in 3.5 & 5 Marla Residential Category in Al Rehman Garden. The Payment plan stand as below.
The Neighborhood and Facilities of Al Noor Orchard as follows.
State-of-the-art fitness centers.
Refreshing swimming pools.
Well-manicured parks.
Playgrounds for children.
Vibrant community centers.
Comprehensive 24/7 surveillance.
Trained security personnel.
Secure gated entrances.
Promising property value appreciation.
Flexible and customizable payment plans.
Why buy a Plot in Al Rehman Garden?
Affordable Luxury: Al Rehman Garden provides a unique blend of affordable luxury living, ensuring that you enjoy an opulent lifestyle without breaking the bank.

Prime Location: Situated in a strategic location, Al Rehman Garden provides easy access to key areas of the city, making daily commutes and accessibility to essential services a breeze.

High-Quality Infrastructure: The development boasts top-notch infrastructure, ensuring a seamless and comfortable living experience for residents.

Community Amenities: From parks and recreational facilities to educational institutions and healthcare centers, Al Rehman Garden is designed to cater to all your needs within the community.

Security and Peace: With a focus on safety and tranquility, Al Rehman Garden is designed to provide a secure and serene environment for you and your family.

Resale Value: Investing in Al Rehman Garden is not just about today but also about securing your future. The potential for increased property value over time makes it a wise long-term investment.

Community Spirit: Al Rehman Garden fosters a sense of community, where like-minded individuals come together to create a harmonious and vibrant neighborhood.
WE'D LOVE TO HEAR FROM YOU
Stay Connected with Aetmaad